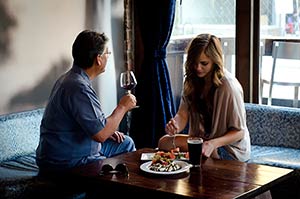 The DLLC certified AZLiquorTraining.com to provide Title IV liquor training to owners and employees of restaurants, bars, retail stores, hotels, resorts, casinos, liquor stores, grocery stores and convenience markets. We offer our clients complete, concise and competent education regarding Arizona liquor law. We offer an entertaining, fun and interactive training in an online format available 24 hours a day, 7 days a week. You can take course(s) at your own pace and "on-demand". Completing courses online offers you the flexibility you need when juggling your busy schedule.
AZLiquorTraining.com strives to exceed, improve and redefine liquor training from the current minimum standards. Our mission is to educate, inform and empower Arizona business owners, managers and their employees with the Arizona law in an effort to better protect your business, employees and most importantly your customers.
About Us
Combined, the founding members of AZLiquorTraining.com have over 40 years experience in the hospitality and service industry. Our founders include Bar/Restaurant Owners, Bar/Restaurant Brokers, Liquor License Brokers/Consultants and national off-sale retail executives.
Together, these industry professionals created AZLiquorTraining.com to offer industry pros a much needed "one stop shop". Additionally, we have strategic alliances with liquor consultants, liquor law attorneys and real estate/business brokers to provide you with the convenience and peace of mind when navigating the maze of liquor laws, business start-up, and compliance issues. We have found the professionals so you won't have to! Do not hesitate to call us with any of your hospitality industry related questions/needs or if you need to tap into the expertise of our founding members.
---
WHY SHOULD EVERY RETAILER HAVE ALL EMPLOYEES RECEIVE TITLE IV LIQUOR TRAINING FROM AZLIQUORTRAINING.COM? 

Aside from the convenience and quality of the training the following are four compelling reasons to get your people certified by AZLIQUORTRAINING.COM.


1.The Director may require applicants, licensees, employees who serve, sell or furnish spirituous liquors to retail customers, managers and managing agents to take training courses approved by the director in spirituous liquor handling and spirituous liquor laws and rules. 

2.All licensees and their employees whose duties require or permit the handling of spirituous liquors shall be familiar with the liquor laws and the rules and regulations of the Director and of the State Liquor Board. It is the responsibility of the licensee to ensure that all employees acquire the aforementioned knowledge.

3.In addition to the imposition of any other penalty authorized by this title, the Director may impose a requirement that the licensee or other person attend a training program approved by the Department.

4.With respect to any violation of this title or any rule adopted pursuant to this title that is based on the act or omission of a licensee's employee, the director shall consider evidence of mitigation presented by the licensee and established by a preponderance of the evidence that the employee acted intentionally and in violation of the express direction or policy adopted by the licensee and communicated to the employee and that the employee successfully completed training in a course approved by the director pursuant to section 4-112, subsection G, paragraph 2.